It's that time again, when LA gets weather fluctuations and we all flee indoors because outside is an unpredictable place and it feels like there's a vengeful god who just knows you forgot to buy an umbrella this year or that you forgot to bring clothes other than goddamn shorts because you've been staying over at your new boo's place. So in these dire times, fuck it! Stay indoors and listen to the following albums to keep you warm in this horrible times.
The Piper at the Gates of Dawn by Pink Floyd
Genre: Psychedelic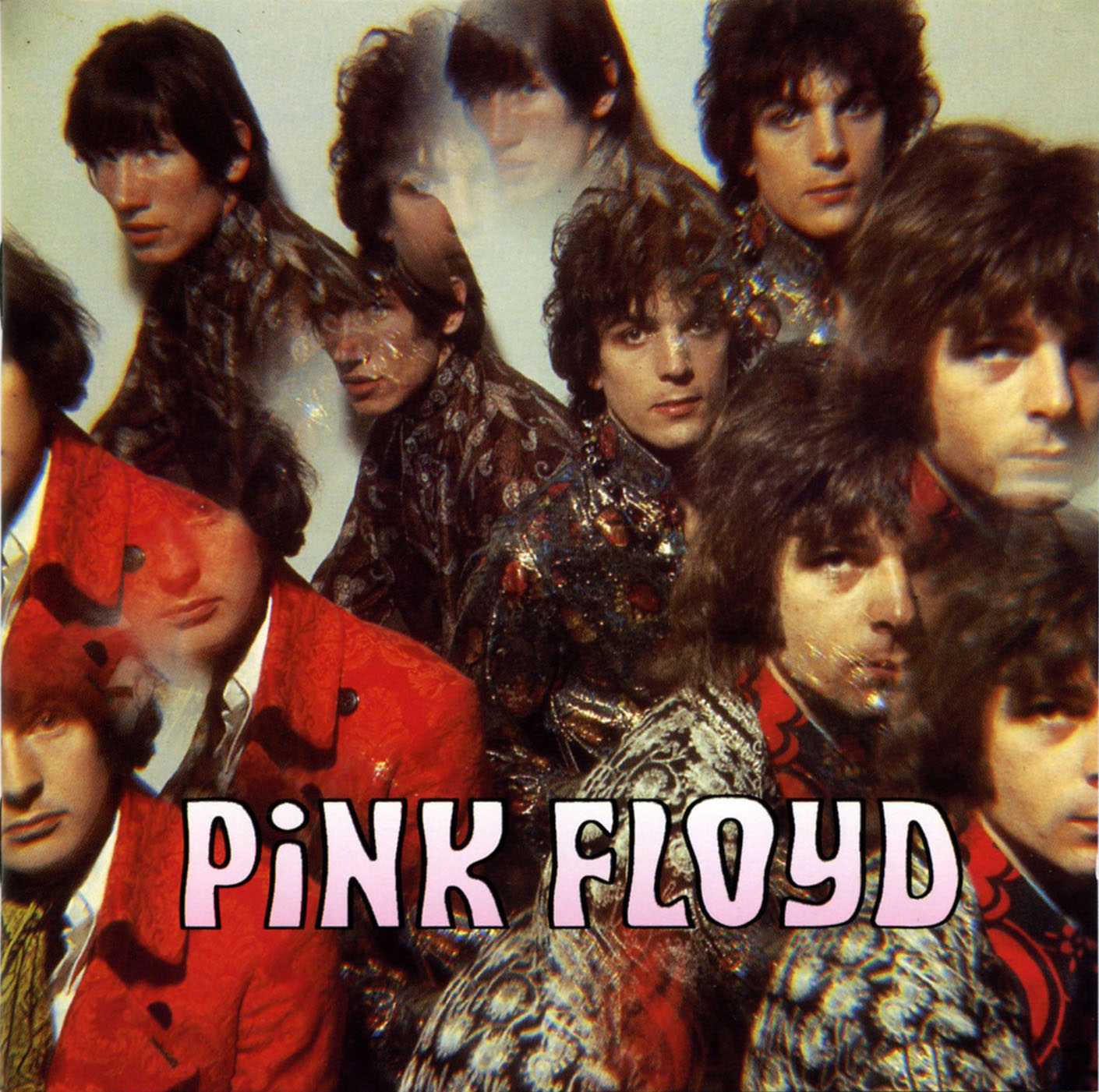 This album has that perfect mix of experimental madness and pop-ish psychedelia that makes you move and smile! There are many manic drums playing that keep both your body and mind in motion. It's most apparent in the Take Up Thy Stethoscope and Walk with the coolest frantic drums in the whole album (very much inspired by Jazz). Then when the madness subsides, there's the great pop melodies like Bike, and The Gnome.
Warmest Tracks:
Take Up Thy Stethoscope and Walk
Interstallar Overdrive
Hot Buttered Soul by Isaac Hayes
Genre: Soul
Isaac Hayes productions bring the longest, most satisfying instrumentations in soul I've ever heard. This classic album opens with what may the greatest cover of Walk On By that's ever been produced. and an amazing epic into soul. The violins swell and bring goosebumps to your flesh! Especially that ending. My god! Cuddle up to this one.
Warmest Tracks:
Walk On By
By The Time I Get To Phoenix
Cry Tough by Alton Ellis
Genre: Rocksteady/Ska
If you don't know this pioneer of Rocksteady and Ska, you will now! He's one of the best lyricists and singers of the classic ska and rocksteady movements. Songs that bring such emotion and imagery to mind, there's no denying it'll warm up that cold heart of yours! Especially You Make Me So Very Happy, which is so much fun to sing along to!
Warest Tracks:
Why Birds Follow Spring
You Make Me So Very Happy
Prospect Hummer by Animal Collective & Vashti Bunyan
Genre: Freak Folk/Psychedelic
'70s cult folk singer Vashti Bunyan came from her disappearance from music to bring us joy once again by collaborating with Animal Collective, the kings freak-folk/weirdo music. What came out can best be described as a transcendent experience in folk. The cold dissipates as you run through the forest to find a group of anthropomorphic animals singing in front of the fire, then you sit to join... finding that you are one of them. This is what it feels like to listen to this album.
Warmest Tracks:
It's You
Baleen Sample
The Comforts of Madness by Pale Saints
Genre: Shoegaze/Dream Pop
Chilling guitars combined with calm melodies... the Pale Saints certainly create an atmosphere of pure joy. Have you ever felt yourself melted into your seat before? If you have or haven't you'll want to and can with this album. You find yourself stuck to it and feeling like a warm burrito. You are the beans. It also transports you into a good time in the '90s, and you know you hip mo'fo want to travel back then for some reason. The song Sight of You brings you up, and A Deep Sleep For Steven takes you higher.
Warmest Tracks:

A Deep Sleep for Steven
Sight Of You
Night Time by Killing Joke
Genre: Goth/Post Punk
Feel a bit broodish because the cold is slipping into your home? What better ways to lift the spirits than to listen to this goth classic. Killing Joke outdoes themselves from their great post-punk albums, and brings a mood that always brings me back. The sinister guitars in Europe move your legs, causing both friction and energy to be used, warming up that leg and soon up to the rest of your body. Rising synths, and grinding guitars bring the blood up and burn your house to the ground. Make sure you have some sort of insurance before popping this in.
Warmest Tracks:
Love Like Blood
Europe
Another Music in a Different Kitchen by Buzzcocks
Genre: Punk
With an almost heavy metal like guitar playing in this album, this punk album has the best in the repetitive quality of classic punk, lyrical content of lost youth and misunderstanding, that makes for a great warm listen. Imagine yourself, blocked into your house. Now the heater is being a piece of crap. What do you do? Put this record on and walk about, move about by your sexy self, and sing along. We could all identify with this album, because we seriously need money and you, with the blanket cape will be okay. Keep warm.
Warmest Tracks:
Sixteen
Moving Away from the Pulsebeat
To Pimp a Butterfly by Kendrick Lamar
Genre: Hip-Hop & Rap
The best way to listen to this album is to make sure it's on full blast so you really piss everyone off as well, because that makes you get up from your couch and exercise a bit. Not only is your body stimulated but your mind is as well. What better way to spark discussion about issues of race, hypocrisy, education, and ignorance than a rap album? And that opening, oh my god! There is nothing warmer than a hot opening that makes you wanna get up and dance, while speaking about the miseducation of young black youths, leading to them being taken advantage of by corporations, and/or mismanaging money in their lives. Toasty.
Warmest Tracks:
Wesley's Theory
Complexion (A Zulu Love)
Consider these albums to keep you warm this winter. Buy them, stream them, or just fart in your blanket when you're alone. It creates heat.
Power, Corruption & Lies by New Order because Age of Consent makes me happy and happy equals heat.
Veckatimest by Grizzly Bear because it reminds me of a cabin
Take Me to Your Leader by King Ghidorah because it's regal and big, like someone who can afford central heating.
The Velvet Underground by The Velvet Underground because it sounds like a bunch of friends playing in front of a fireplace